Welcome
---

EazyCNC
---


jDraft 2.0
---


---


PureJavaComm

---


PIC CDC ACM

---


Weather

---

Ten-Buck Furnace

---


H8S Bootloader

---


Camera Calibration

---


Multitouch

---


Myford VFD
---


Fun with HC08
---


bl08
---


printf II
---


Java Goes Native
---


Densitometer
---


printf
---


jApp
---


Igloo
---


New Furnace
---


New Furnace
Part II
---

Linux 101
---


H8S/gcc
---


Quickie
---


Gas Fired Furnace
---


Down Memory Lane
---


Exlibris
---


Wheel Patterns
---


Glitches
---


CHIP-8
---


eDice
---


Animato
---


jDraft
---


JNA Benchmark
---


Contact Info
Created 11.8.2001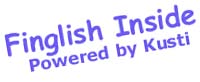 "To appear publicly in print is every man's ambition"

-Paul Delagardie in Lord Peter Wimsey books
by Dorothy L Sayers

a Web Site for Sharing
Of these pages...
Correctness Disclaimer
Although I try to be accurate and verify information that I publish it is entierly the responsibilety of the reader of what ever the reader makes of the information provided. Do not rely on the information unless supported by your own judgement and assesment and other sources. Especially drawings and schematics are notorious for errors and omissions, this site is no exception.
Commercial Disclaimer
I have no connection and I am not associated with (unless otherwise stated in text) any of the firms, companies or publishers on these pages. All information is published in the spirit of sharing information, no endorsement or recomendation is intended. No responsibilety for correctness or other aspects of information suplied on these pages is implied.
Copyright
All information, including but not limited to software, text & images, on this Spare Time Labs site is Copyright © by Kustaa Nyholm, except where otherwise noted. All rights reserved. The author has not knowingly violated any copyrights. Material found on this site may not be published, transferred or distributed in any way without written permission from the author.
Liability disclaimer
The author of the site assumes no liability of any kind for the information contained herein nor for any conclusions drawn by any party from it. Some of the activities described on these pages may be ILLEGAL, HAZARDOUS and even FATAL and can result in SUBSTANTIAL FINANCIAL LOSS or LIABILETY to the pursuer of these activities. The author takes no responsibilety for any consequences that result from the publishing of these pages. All the information on these pages is published in the spirit of sharing experiences, ideas and knowledge. It should not be assumed that the author/authors have any kind of expertice or that the author/authors are professionals in any subject published on these pages.
11.8.2001, Kustaa "Kusti" Nyholm,

WebCounter provided by