A Quickie Igloo!
Remember the Quickie Track? Well, during the winter time we take the Igloo out of the IceBox and keep it on the lawn, on the very site where just a few months ago we were running a steam loco!

Actually, wife was away having a good time in London Spring so to pass the day I rented an igloo making machine and despite of the sugary snow conditions, managed to complete this 8 foot sample in just about six hours.

To share it with some friends I put up this page.

cheers Kusti, 19.3.2006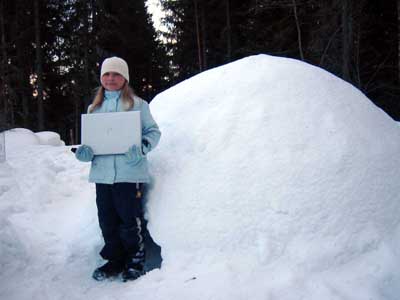 Here is Lotta about to enter her Igloo. It may be cold outside but a brand new Mac is a warm feeling...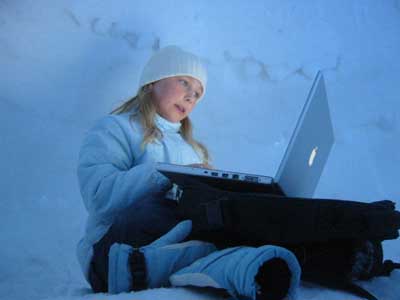 May be not the first time a Mac is inside an Igloo but hey how many times a Dual Core Intel has bee inside one?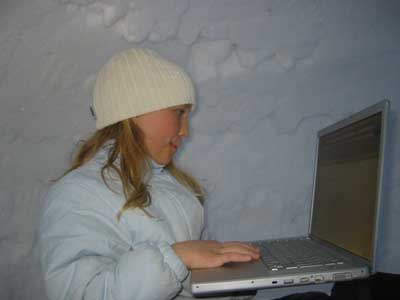 "First they stuff me into this weird sleek enclosure, showel a Mac OS X on my face and now this..."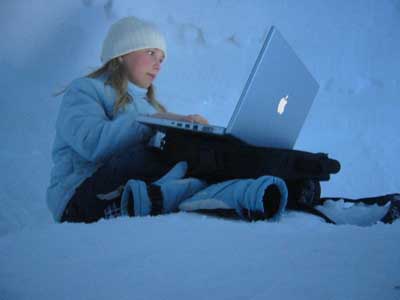 ...an Igloo with WLAN and a Broadband connection!